You haven't been working with Yooodle if you think all estate agents are the same. Our clients would agree, Yooodle stands apart from other Weybridge estate agents with our friendly property service and helpful staff. Selling or letting your home in Weybridge with Yooodle gives you a completely different estate agency experience. We sell and let properties in Weybridge and surrounding areas including Walton On Thames, Chertsey, Addlestone, Oxshott, and Leatherhead. Every day, our staff are looking after our clients ensuring they are getting the best sales, letting, and property management service.

In acknowledgement of our hard work, we're very happy to announce we are the Gold Winner for 2019's best Estate Agent in Weybridge award. This prestigious award recognises our ambitious plans to become Weybridge's best estate agents and we are extremely proud of our team who have worked tirelessly to make this a reality.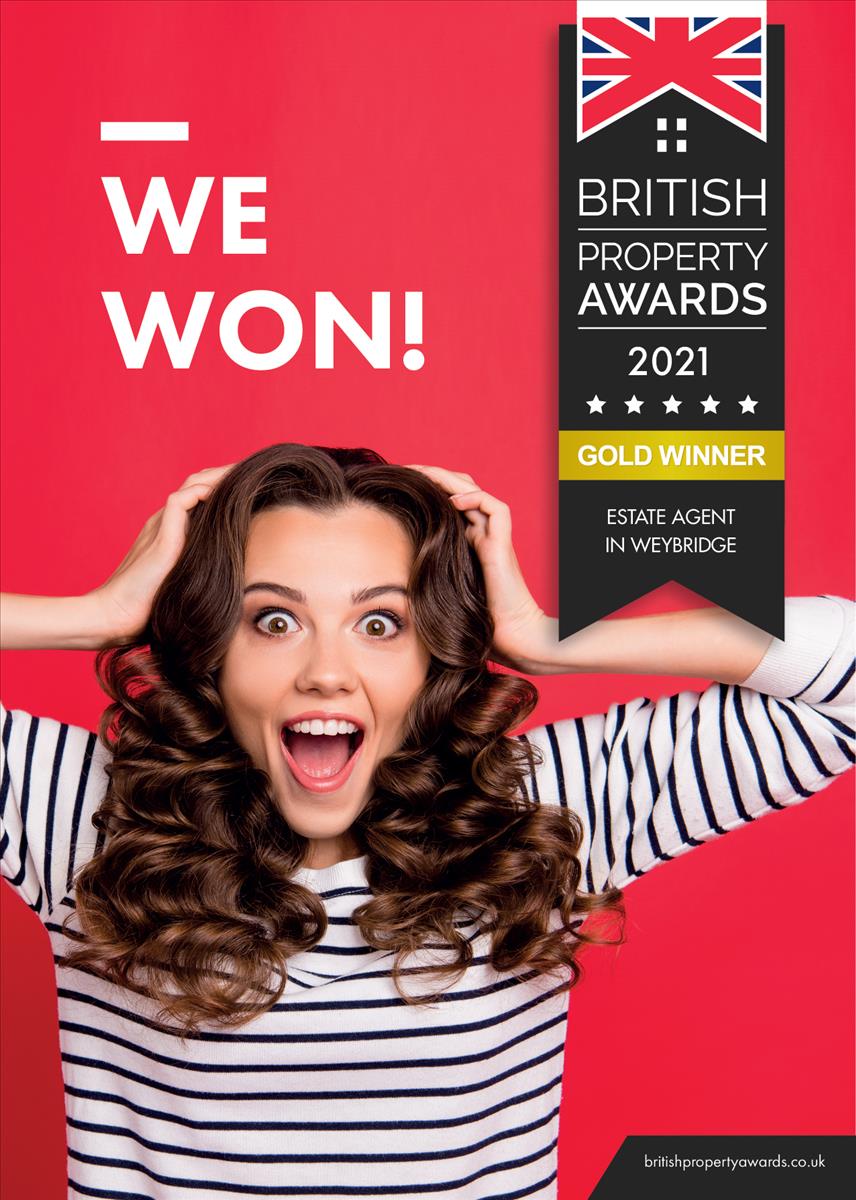 A Bit About The British Property Awards and How They Help You Choose The Best Weybridge Estate Agents
The British Property Awards were developed by a devoted group of prior property owners who think the property services sector is unfairly judged because of shortcomings by certain property agents. According to a 2017 research paper (BIS/283) by the Department for Business, Energy & Industrial Strategy, it is quoted as stating the following: "…only 20% of homeowners and aspiring homeowners trust agents when buying or selling a home, a far lower level than for conveyancers, surveyors or mortgage lenders. They have also criticised the sector for the lack of transparency about their commission and other fees." In response, The British Property Awards strongly think that agents that offer great services to their customers and go that extra mile should be honoured and highlighted for their efforts.
The BPA evaluates area by area to find the best estate agents and evaluating them separately against a set of 25 criteria. This ensures that only those who comply with a specific standard receive awards. Over several months they assess all offices that fulfil the minimum requirements for continuity and stability.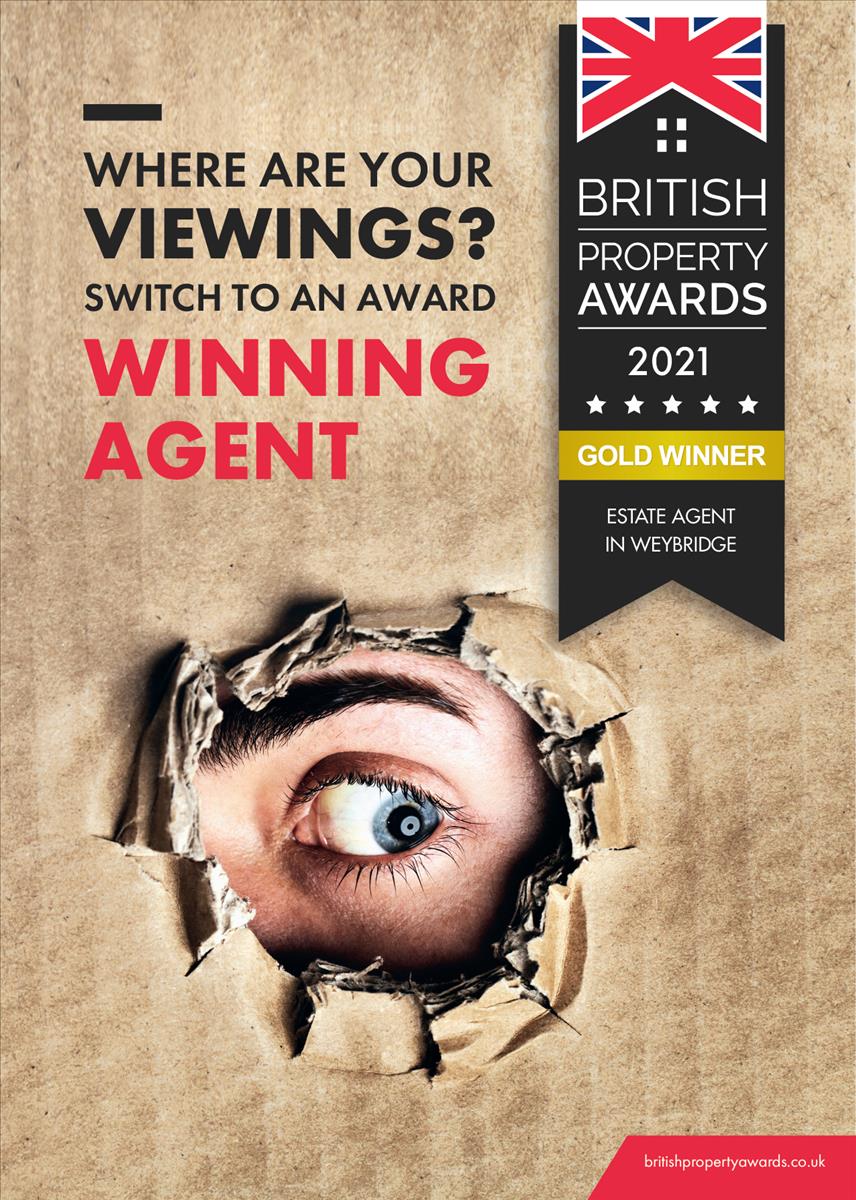 Are Awards Enough to Help You Decide Who to Use to Sell Your Weybridge Property?
Yooodle's reputation, 5-star reviews, positive praise, and helpful advice enabled us to move ahead of the competition and win the Gold title. This British Property Award is just one way our clients can distinguish us from other Weybridge estate agents, and we are proud to be this year's best.
Our landlords and tenants are constantly impressed with our staff's friendliness and willingness to help. Despite a whirlwind year of record-breaking deals and economic complications, we've never lost our focus on client satisfaction despite our size and elevated rates of activity. We are proud to be one of Weybridge's top-rated estate agent with more than a hundred 5-star customer reviews on Google, Facebook and other trusted sources. It's just another reason you'd want to choose Weybridge's best, award-winning estate agent.
After a very successful year, Yooodle now lists more Weybridge properties than ever before. The excellent service keeps Surrey residents coming back time and again. It's reasons like this that Yooodle won Gold for Estate Agent in Weybridge, 2019.
Moving to a new house in Weybridge has never been easier, especially when you can trust the award-winning services of Weybridge's Gold Winners for Best Estate Agent. Speak to one of our local experts specialising in Weybridge property as we are confident that you will find our team and service worthy of Gold!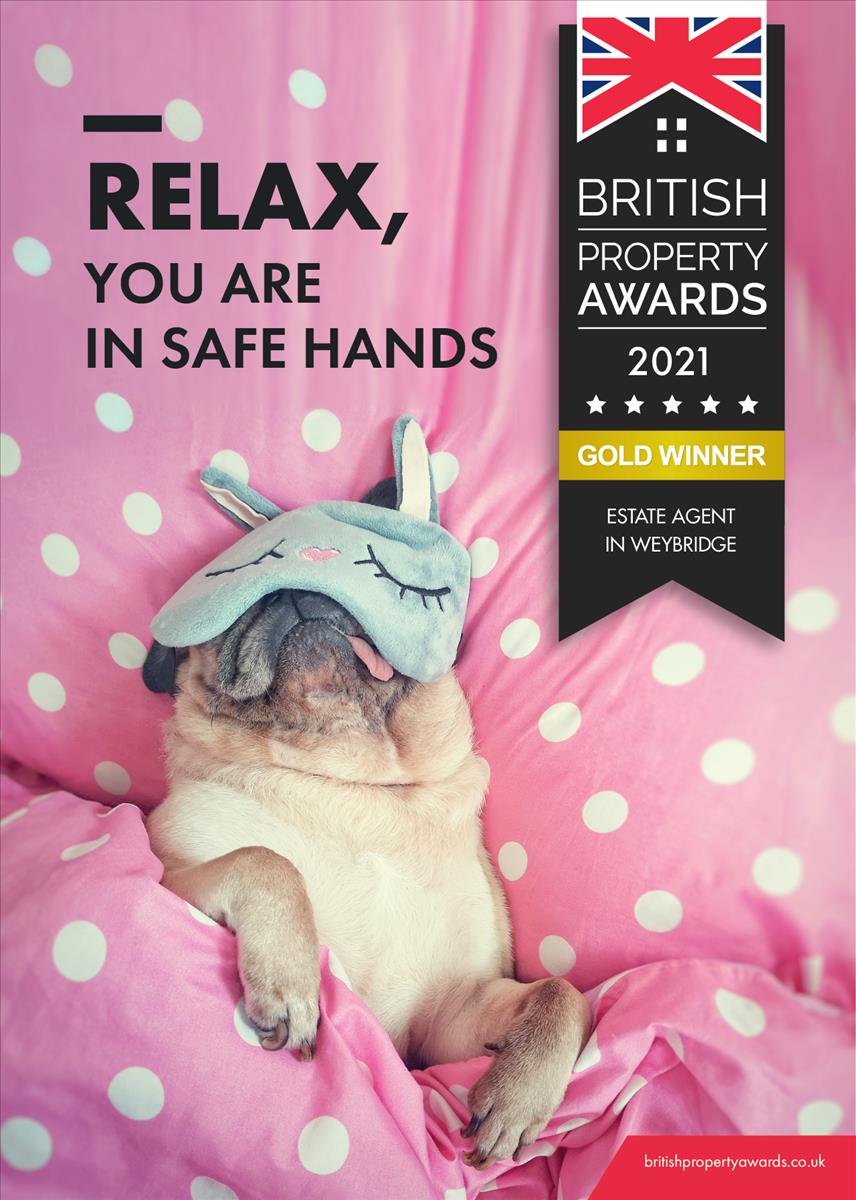 Please call 01932 212880nto learn why Yooodle is the Gold Standard estate agent in Weybridge.